Feneberg focuses on sustainability when it comes to heating and cooling:
The entire supermarket is heated and actively cooled by the heat pumps.
Heat source
A total of 36 BetaTherm geothermal baskets were buried for the Feneberg supermarket in Steingaden near Füssen. The geothermal baskets provide thermal energy of approximately 125,000 kWh/year.
Heat pump
A total of three Ecoforest
ecoGEO Basic B3 5-22 kW
heat pumps from
enrgi GmbH
each heat pump is equipped with 12 geothermal heat baskets. The heat pumps have active cooling.
A great role model for a sustainable solution in food retailing.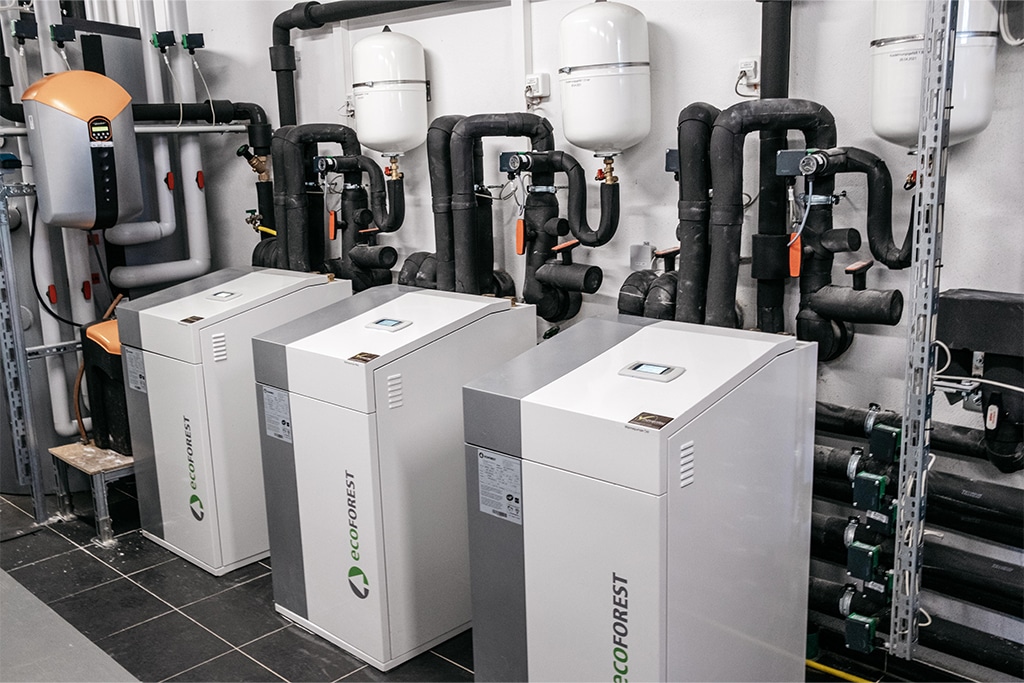 Cooling
The refrigeration cells, as the main supplier of waste heat for heat recovery, do not supply enough heat energy as waste; the waste heat output is about 15% and, as a first priority, 100% is always fed in. Therefore, additional fossil-based heat generators are usually used.
To meet the cooling demand, the refrigeration plant was previously 30% larger. With our reversible geothermal heat pump solution, the refrigeration system could be significantly reduced in size, and the temperature in the store is always kept at the same level with our own PV power for cooling in the summer and heating in the winter for the customer, employees and merchandise.
Overall, the total savings potential for the investment is approximately 100,000 €. In terms of operating costs, a saving of 30-50% is the result.
Planning and implementation
The project was planned and implemented by the company
noventec GmbH
from Eisenberg in the Allgäu region.