We are a recognized manufacturer in the field of near-surface geothermal energy and have been on the market since 2005.
In addition to the manufacture of our geothermal baskets and distribution systems, we are first and foremost your partner for the correct design of your project.
produced geothermal baskets
tons of CO2 saved per year
Production
In our production in Wangen
we produce geothermal baskets and distributors.
With a production capacity of up to 400 baskets per month, we are able to respond quickly and specifically to the needs of our customers. Since the company was founded in 2005, our goal has been to constantly develop our products and make the production processes more sustainable. We take great care to maintain long-term supplier relationships – materials and accessories always directly from the manufacturer.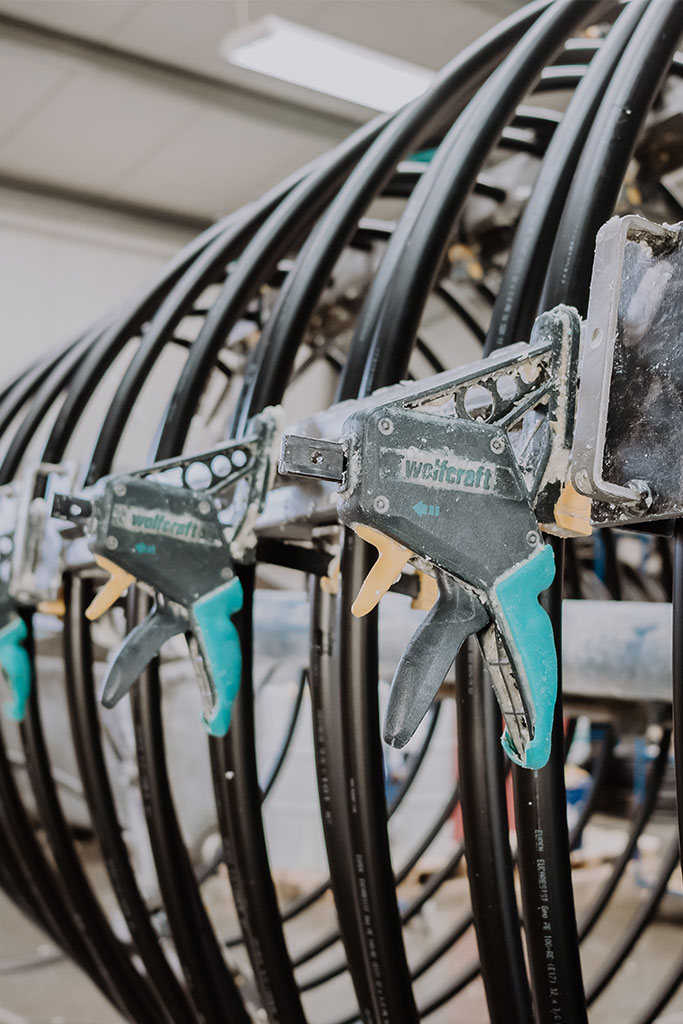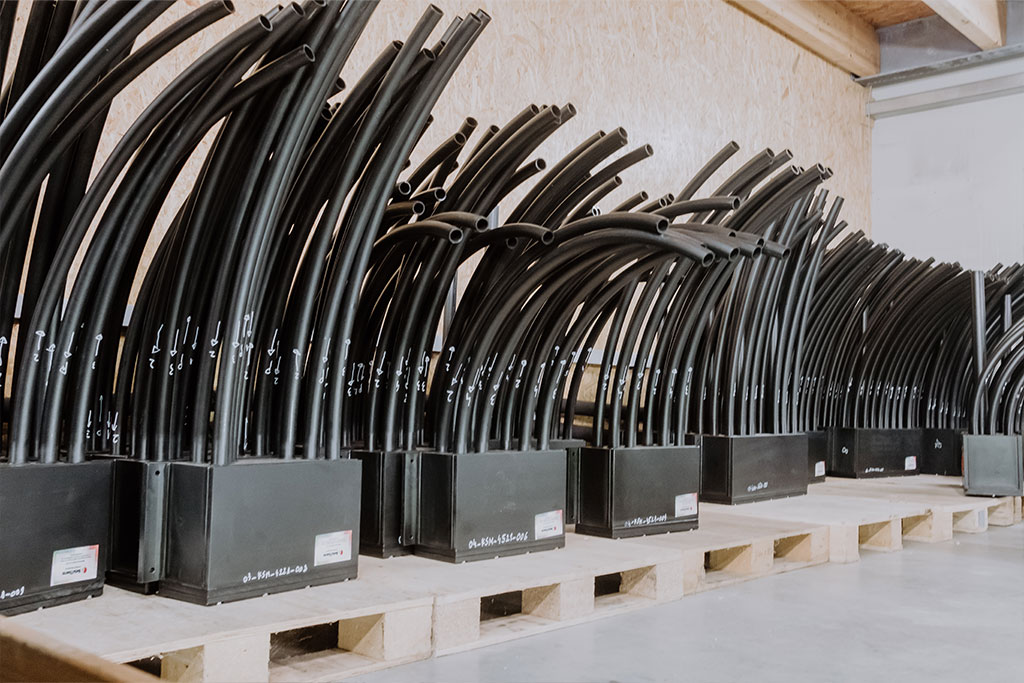 Establishment of the family business, production and sales geothermal basket version 1.
Planning of the production hall at the new location.
Construction of the production hall with the start of production geothermal basket version 2.
Presentation of the air-brine module as a cooling, heating or regeneration module.
Presentation of our patented manifold based on valve block and construction of plant hall 2.
Presentation of our cyclone heat exchanger for waste water.
Expansion of the product range to include the entire periphery such as connection technology, brine and wall bushings.
Expansion of the product range to include modulated ground-source heat pumps from the company Ecoforest.
Establishment of 2-tier distribution network.
Handover of Ecoforest activities to enrgi GmbH, a company founded specifically for this purpose.
Significant growth in production, administration and marketing.